Strike a bargain in Muziker and win a keg of beer! *
Oktoberfest exists for 230 years and it belongs to one of the largest celebrations in the world. However, this year you can experience its special edition only at Muziker. Come with us to try the virtual Oktoberfest and compete for a real keg of beer, to which we will add something to taste. Put your desired products in the basket and blow their price like beer foam.

PRO TIP: Add a product on sale to your cart and reduce the price of the entire purchase EVEN MORE with an Oktoberfest coupon!
Use one of these codes for a discount and we will place each order in a competition for the best tweaks of the beer festival.
*valid for customers over 18 years
Coupons cannot be combined with each other. Coupons cannot be combined with other discount coupons.
Don't go anywhere – Oktoberfest is coming to you!
Purchase over 150 €
Code: OKTOBERFEST1
Purchase over 350 €
Code: OKTOBERFEST2
Purchase over 500 €
Code: OKTOBERFEST3
Purchase over 1.000 €
Code: OKTOBERFEST4

Freshly tapped discount coupons
Use in the basket a special discount code to the selected brands, listed below and get 5, 10 or 15 % discount. Coupons cannot be combined with each other. Coupons cannot be combined with other discount coupons.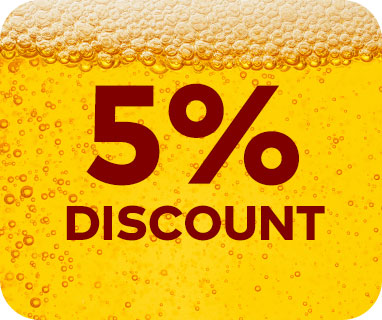 Code: OKTO5
Musicians
ADJ, Boss, Fender Squier, Ibanez, Meinl, Ortega, Roland, Steinberg
Sportsmen
Shimano, Deeper, Dainese, LS2, AGV, Sena, BMW, Ram Mounts, Helly Hensen, Musto Crocs, Engel, Dometic, Bushnell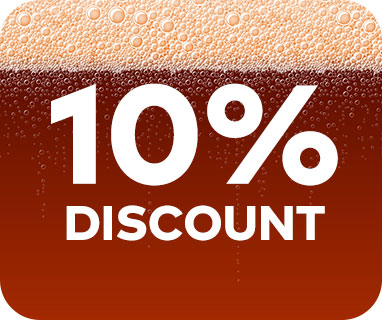 Code: OKTO10
Musicians
Arrow, Cort, Gravity, Hohner, Cherub, König & Meyer, LAG, Takamine, Mackie, Mega Acoustic, Pasadena, Stable, Superlux
Sportsmen
Okuma, Prologic, Rapala, Ron Thompson, Savage Gear, Sportex, SchuSportexberth, Forma Boots, Shad, HJC, Bike-Lift, Interphone, Oxford, Torqeedo, Mares, Aqua Sphera, TaylorMade, Callaway, Ortovox, Mammut, POC
Code: OKTO15
Musicians
Aulos, Cascha, Dr Strings, Dunlop, Evans, Mahalo, Olympia, On-Stage, Orange, Lewitz, Proel, Rotosound, Soundking
Sportsmen
Delphin, Dynamite Baits, Headbanger Lures, Mivardi, Rev'it!, Trilobite, Suomy, Five, SIX2, BikeTech, Muc-Off, Seajet, Wilson, Clicgear, Atomic
At the end of October we draw lots one lucky guy who gets...